Advantages of flexible LED screen
1.Light and soft
The LED flexible screen is made of flexible substrate and thin LED chip. The overall weight is light and thin, easy for hanging, installation or transportation.
2.High brightness and contrast:
The LED flexible screen is made of a high-brightness LED chip, which provide clear and bright images or videos in both indoor and outdoor environments.
3.Arbitrary bending available
The LED flexible screen can be bent, folded or roll as required to match the surface of different shapes to bring more creative and personalized display effects.
4.Energy-saving and environmental protection
The light source of flexible LED screen is LED, which is of low power consumption, long life and environmental protection, saving energy and reducing the carbon emissions.
5.Good display effect
The LED flexible screen has the characteristics of high refresh rate and high gray scale, which get delicate and smooth image and video effects.
LED flexible screen applications
Advertising and publicity
Flexible LED screens can be made into a variety of shapes and sizes, used for indoor and outdoor billboards, signs, exhibitions and event venues. Its flexible characteristics enable it to match a variety of curved surfaces and irregular shapes, which bring more creative and attractive advertising display effects to life.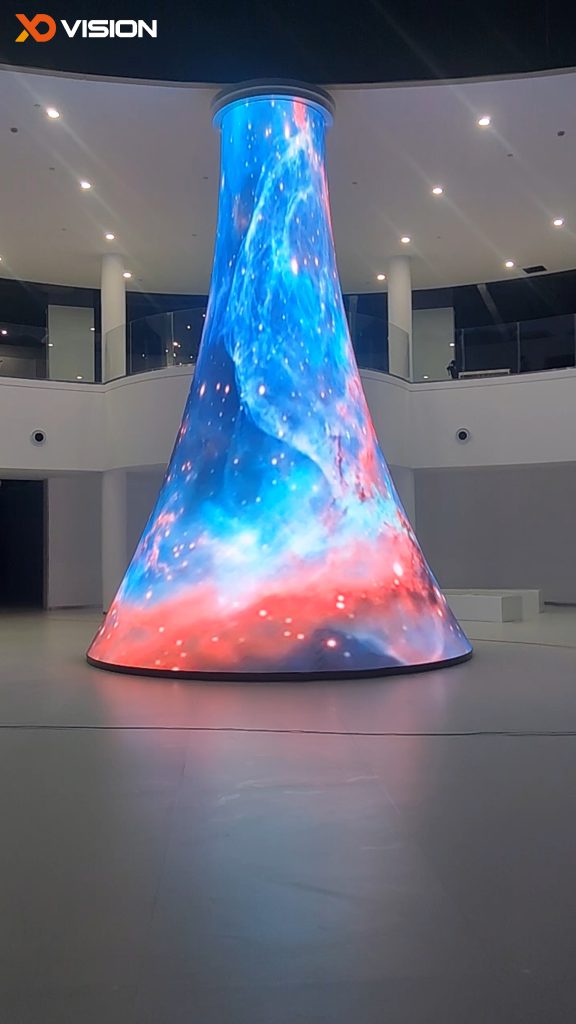 Architectural decoration
The LED flexible screen can be used for decoration for exterior wall, ceiling, stairs and any other parts of the building, adding to the building a sense of art and technology. It can be customized according to the curve or shape of the building to get a unique architectural decorative effect.
Stage performance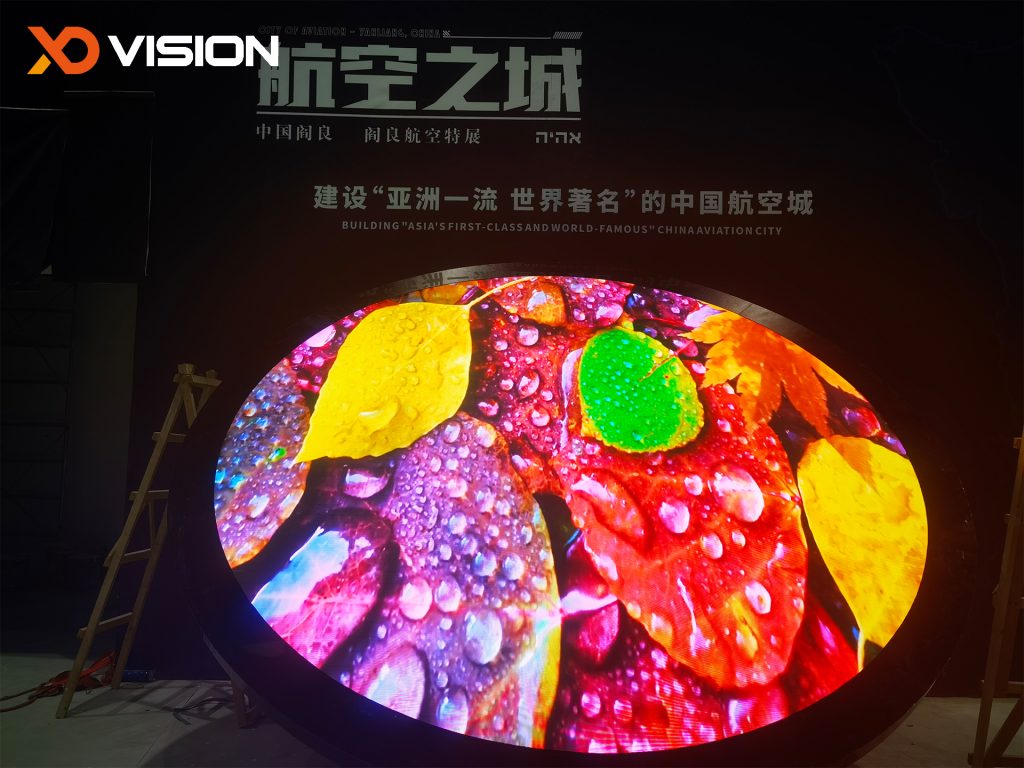 LED flexible screen can be used as stage background, stage floor, stage decoration or other elements to bring colorful visual effects for performance and arts. Its flexible feature makes it possible to interact with actors or other stage elements, which is more vivid and shocking.
Commercial exhibition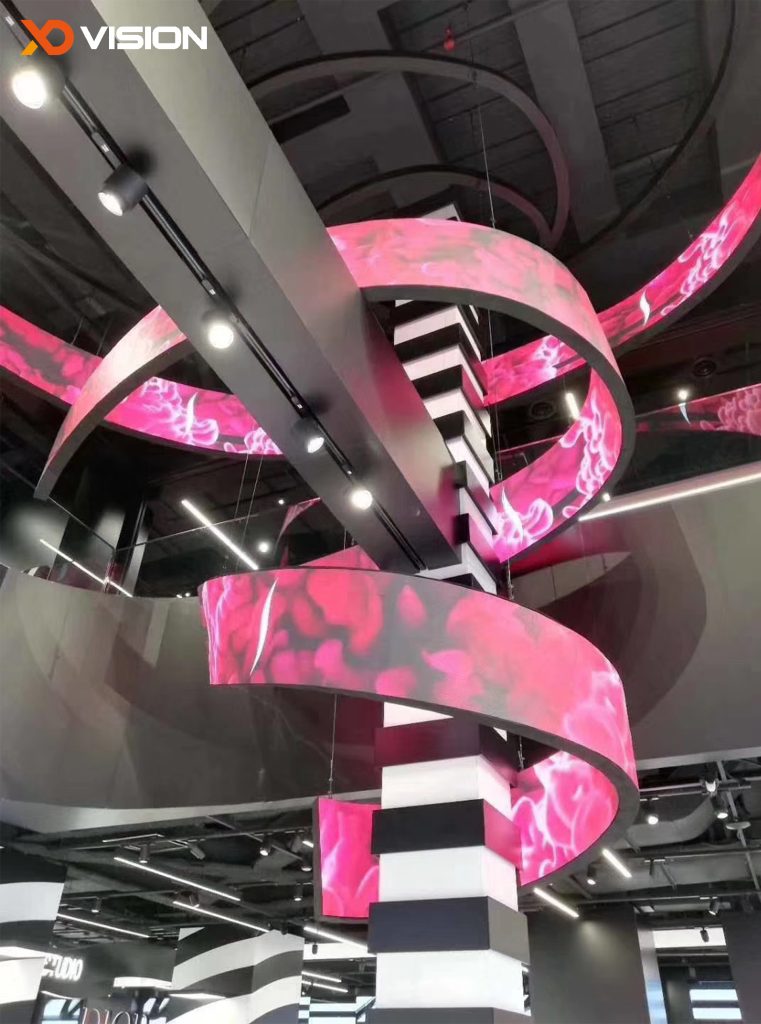 Flexible LED screen can be used for shows or advertising in shopping malls, exhibitions and museums to display products, information or art works. With its flexible characteristics , it can be customized as the design or display needs, which is more flexible and diversified for display.