the 20th Shanghai international automobile industry expo will be held at the Shanghai national convention and exhibition center from april 18 to april 27, 2023. the mechanical movement of the buick booth + the huge special-shaped led screen are built by XD Group. the main display area in the middle is an integrated curved 6K huge special-shaped led screen, combined with the robotic arm to perform the exclusive buick time, and experience the shocking audio-visual experience and full sense of technology in the multi-dimensional interaction.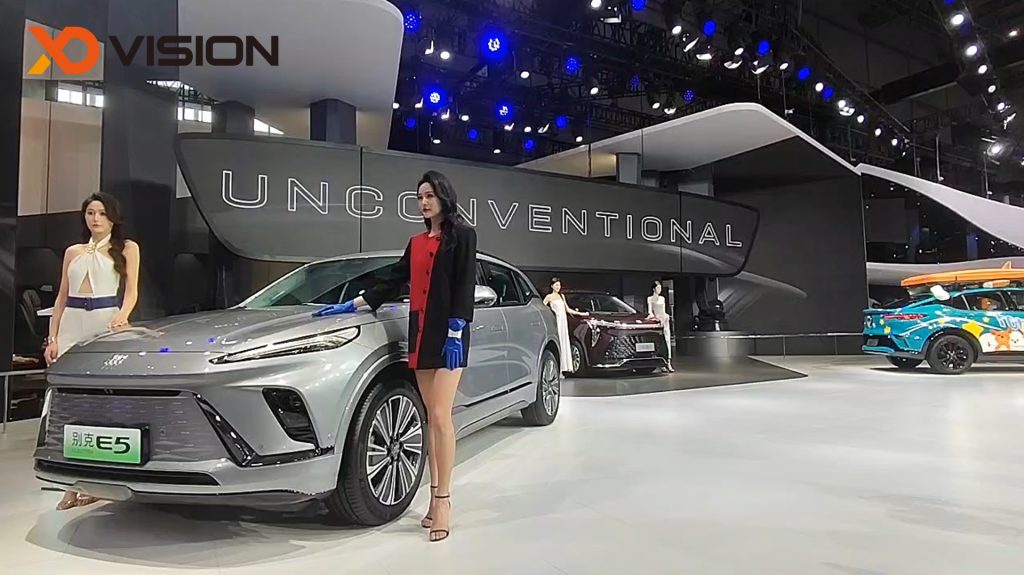 the combination of XD Group's led robotic arm + special-shaped led display is different from the traditional led screen. it not only has various shapes, but also has free space positions and variable combination forms. it is a special-shaped led movable display that gives the led screen spirituality. XD Group's led mechanical special-shaped screen system closely cooperates with the performance scene. it can not only mix and match with the props on the stage to form a virtual and real prop effect, but also can be extended to the audience for close-up presentation. the robotic arm equipped with a special-shaped led screen can realize high-speed movement and combination switching. before the audience can see clearly, the stage changes instantly, and the freshness will naturally burst. moreover, various special effect lamps and smoke can be installed on it, and cooperate with other equipment to create an illusory effect, and become a star of "robots and displays" participating in the performance, and feel the shocking audio-visual experience and full of technology in the multi-dimensional interaction. feel.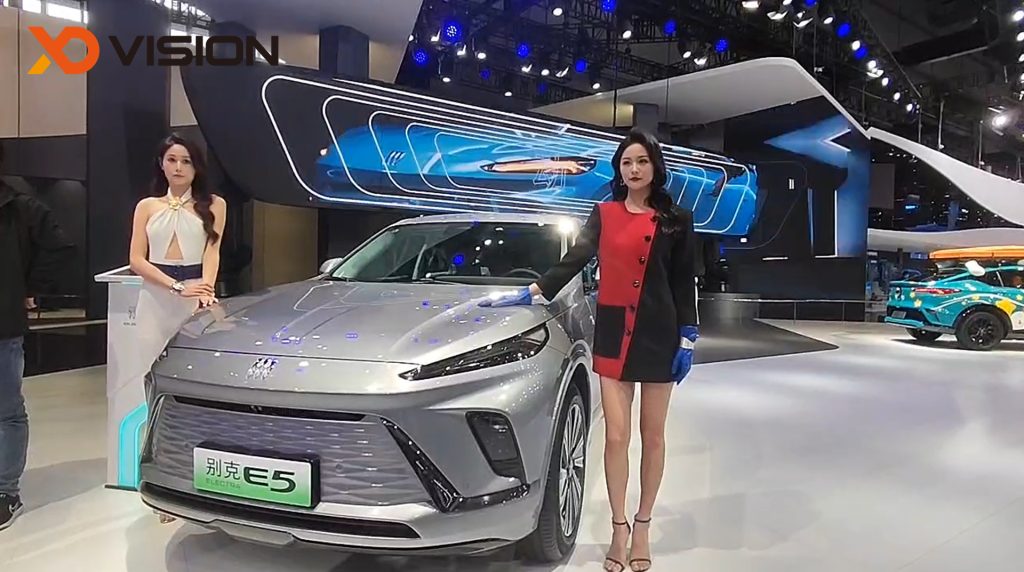 this time, buick mainly displayed the E5 avenir four-wheel drive version, which has stunning visual effects. It adopts a blue body, which is exquisite and atmospheric. the tail adopts a through-type taillight design, which looks beautiful and magnificent, in line with the aesthetics of modern young people! the interior adopts black and white two-color combination with a sense of hierarchy, and the thick material of the seat brings a better driving experience to the driver. equipped with automatic air conditioning with dual temperature zones, streaming media interior rearview mirror, mobile app remote control function, window anti-pinch function, standard mobile phone wireless charging function, keyless start function, electric rear door, exterior rearview mirror with automatic folding when locking the car, automatic anti-glare function and heating function, voice recognition control system, ota upgrade, GPS navigation, induction rear tailgate and many other highlights.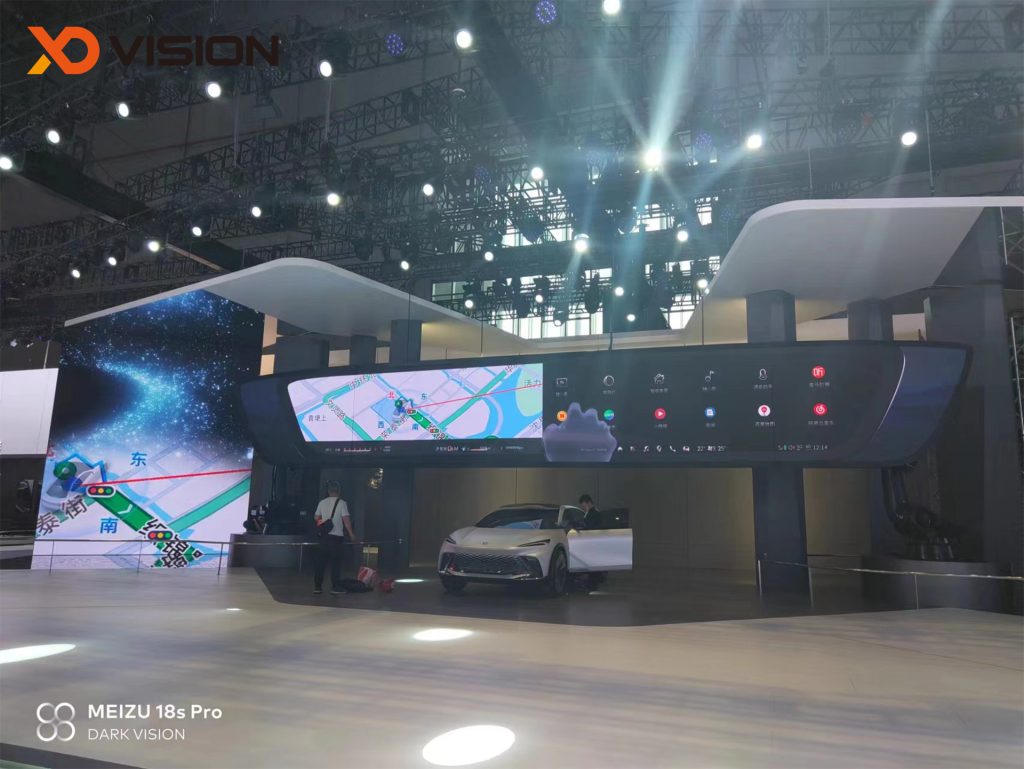 Shenzhen XD Vision Co., Ltd. (XD VISION) is a high-tech enterprise focusing on providing customers with digital creative led display overall technology solutions. the main products are special-shaped led displays, non-standard led displays, and high-end customized led displays. the company covers product design, research and development, program production, manufacturing, engineering installation and after-sales service of creative led displays. over the years, hundreds of led special-shaped modules have been independently designed, developed, sampled, tested and inspected, mainly in various specifications such as triangles, trapezoids, rhombuses, stars, circles, arcs, hexagons, etc. or irregular shaped led modules with geometric figures of various models.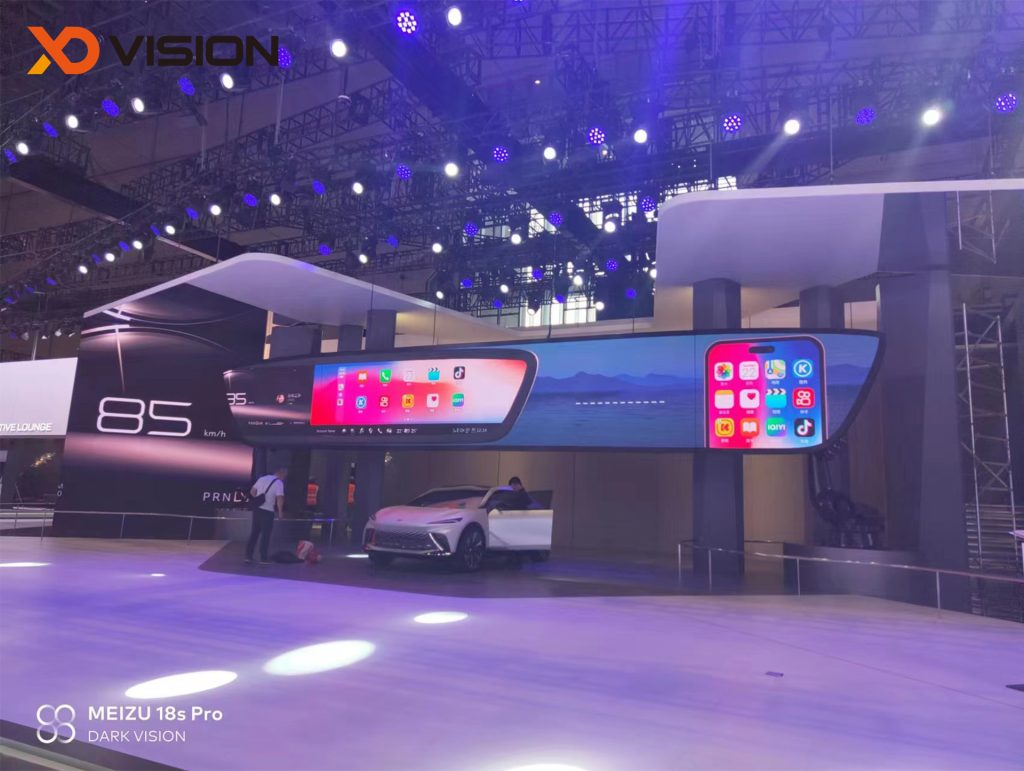 XD Vision breaks the traditional led display that can only be made into a cold rectangular shape. it can be spliced into various irregular shapes at will to display some very creative content, not only attracting the audience's attention at the first time to achieve more good publicity effect, but also better expand the application range of led screen, so that led screen has better modeling ability and artistic beauty, bringing infinite artistic creativity to the bustling city. with unremitting efforts and continuous innovation, XD has been in the leading position in the led creative industry in just a few years, and has been highly recognized by the country and the industry. "lighten up the world with art and beautify life with creativity" has always been the goal pursued by XD people.