the led art speaker screen of China Bamboo Expo Park is exclusively customized by XD Vision high-end. it adopts a fully-opened led display module. a giant led speaker screen with an area of more than 100 square meters. the design of the led module, the arrangement of components, the design of the cabinet, and the overall shape design of the project are all designed and customized by XD company exclusively. it is another masterpiece of XD Vision in the field of led special-shaped screens.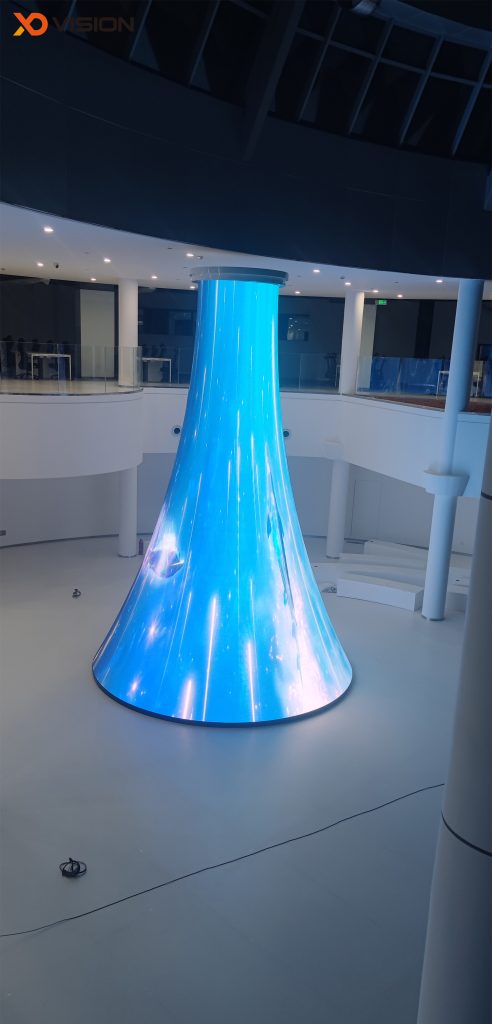 XD Vision led speaker screen is a kind of led special-shaped screen. it is an artistic led display product derived from people's pursuit of led aesthetics, not limited to traditional flat and square displays. XD Vision led speaker screen is actually a piece of led artwork. putting his design in some venues, lobbies, shopping malls and public places with artistic flavor, he can better attract the public's attention and attract more people watch and check in, increasing the artistic sense and exposure of the overall project. XD Vision led speaker screen can also be combined with the more popular naked-eye 3D film sources to better integrate hardware and software, so that the public can watch at 360 degrees without dead ends, and have a better sense of substitution and art. it is a relatively new and cutting-edge led technology, and it is also a kind of led art design method that many designers prefer to use. it is the cornerstone of future led creative display and will be spread and used all over the world.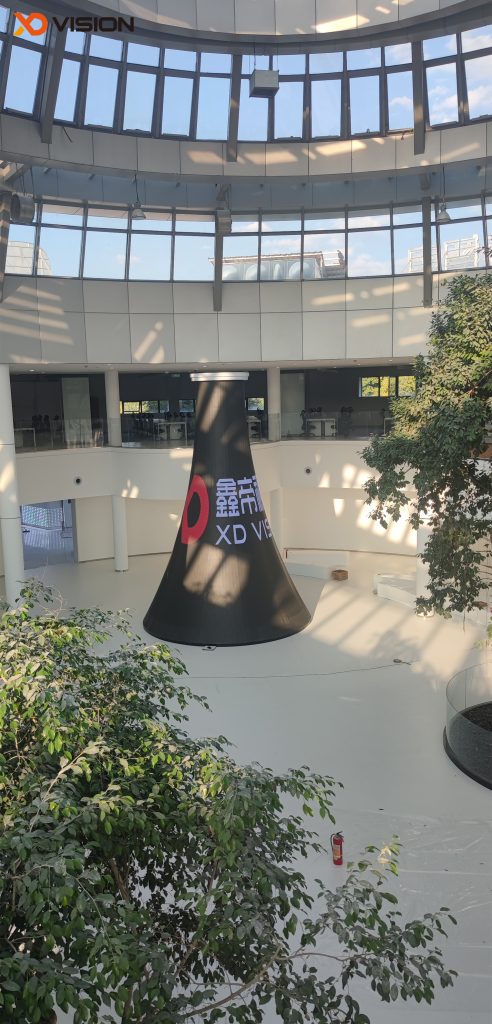 Shenzhen XD Vision Co., Ltd. (XD VISION) is a high-tech enterprise focusing on providing customers with digital creative led display overall technology solutions. the main products are special-shaped led displays, non-standard led displays, and high-end customized led displays. the company covers product design, research and development, program production, manufacturing, engineering installation and after-sales service of creative led displays. over the years, hundreds of led special-shaped modules have been independently designed, developed, sampled, tested and inspected, mainly in various specifications such as triangles, trapezoids, rhombuses, stars, circles, arcs, hexagons, etc. or irregular shaped led modules with geometric figures of various models.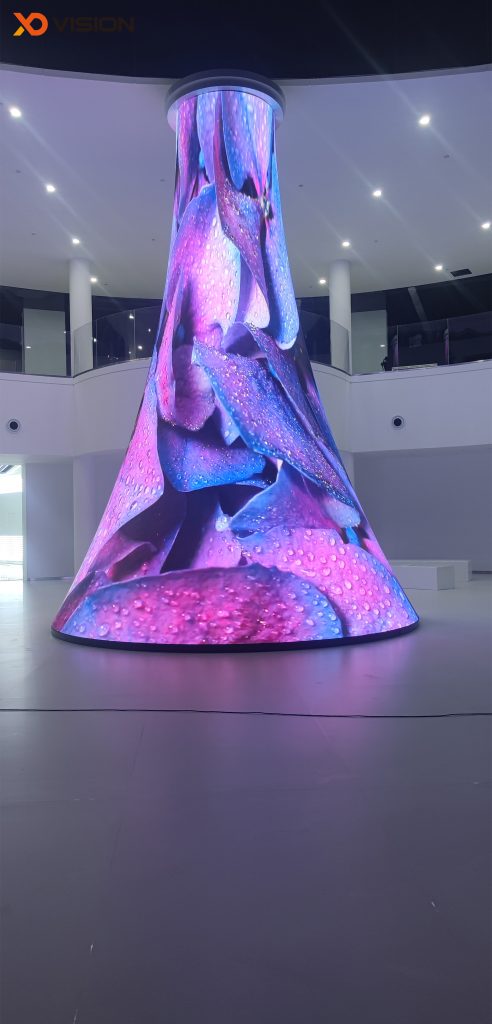 XD Vision breaks the traditional led display that can only be made into a cold rectangular shape. it can be spliced into various irregular shapes at will to display some very creative content, not only attracting the audience's attention at the first time to achieve more good publicity effect, but also better expand the application range of led screen, so that led screen has better modeling ability and artistic beauty, bringing infinite artistic creativity to the bustling city. with unremitting efforts and continuous innovation, XD has been in the leading position in the led creative industry in just a few years, and has been highly recognized by the country and the industry. "lighten up the world with art and beautify life with creativity" has always been the goal pursued by XD people.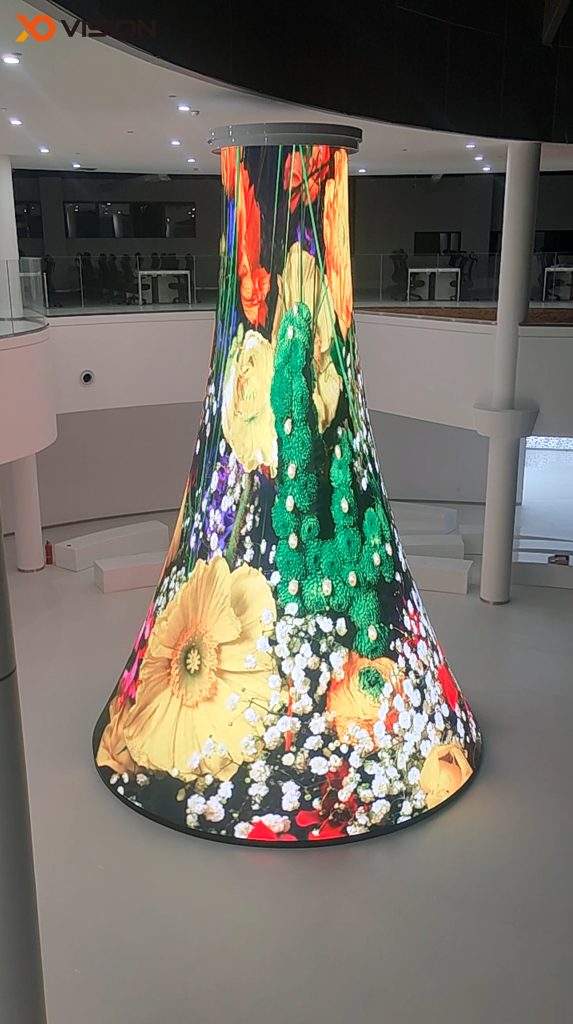 China Bamboo Expo Park is located in Anji County, Zhejiang Province, a famous bamboo town in China. it is a national 4A scenic spot. It was built in 1974 and covers an area of 1200 mu. the China Bamboo Museum integrating culture and bamboo craftsmanship is a perfect combination of the largest bamboo variety base in asia. It is also a national AAAA tourist attraction, a national popular science education base, a national agricultural tourism demonstration site, and a national bamboo germplasm resource bank. anji Bamboo Expo Park integrates scientific research, production, ecology, tourism and many other functions, and enjoys the reputation of "Bamboo Kingdom". the gurgling Huxi River reflects the 396 rare bamboo species in the Bamboo Expo Garden, which is a real bamboo world and a bamboo ocean.